To pursue administrative excellence, CYUT has carried on predecessors' past efforts and pursued future innovations: President Tao-Ming Cheng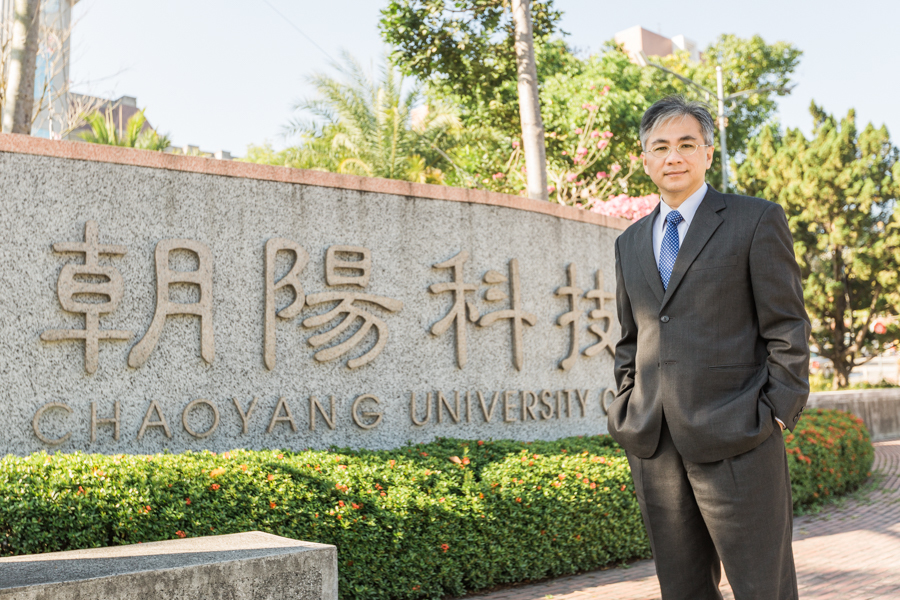 It takes much longer to educate a person than to grow a tree. Based on this ancient Chinese wisdom of responsibility, duty, and realism, we celebrate the 25th anniversary of CYUT with everlasting love and respect.
Twenty-five years, a quarter of a century, symbolizes an important history. When a student is twenty-five years old, it is about time for him or her to pursue a Ph.D degree. Academically speaking, this student must be equipped with four basic abilities: the acumen to discover problems, the ability to cultivate higher research and theory, the capability of fluent communication, and the qualification to practice cultural progress and survival.
Aesthetic representations of education have always been the goal of CYUT, which tends to cultivate diversified elites of humble kindness and practical perseverance for our society. CYUT incorporates human congenital and ingrained love for learning, morality, and pious characteristics into spontaneous pursuits of labor practice as well as productivity and managements of life value. Concentrations on teaching and researches result in essential thoughtfulness of both teachers and students, establishing meanings of various activities of business organizations at the same time. During the past 25 years of education, CYUT has been focusing on mutual respect, innovative breakthrough, scientific senses, technical competence, retrospective thinking of educational values, and a blueprint of utopian education.
Because of the rapid transformation of industry structures and higher polytechnic education in Taiwan, CYUT was founded and began recruiting students in 1994. Since then CYUT has been training knowledge-based technicians, technologists, and leaders of diversified industries. Due to efforts of both teachers and students, we have participated in international and domestic competitions of various kinds and the results are satisfactory, extraordinary, and outstanding. We believe that administrative activities and campus culture of CYUT have already become a terrific paradigm for others to follow and imitate. Gradually, we further upgrade and extend our educational goal to lead domestic industry R&D, and set up Ph. D. programs to cultivate state-of-art and cutting-edge elites of technology. We spare no effort to make contributions to polytechnic education in this global village. Since 2013, we have been dedicated to pursuing excellent teaching quality, curriculum improvement, dual teaching, and academic research. So far, the academic performance and international reputation of CYUT have been constantly soaring. CYUT has been ranked as the top 1000+ Universities in World University Rankings in both 2018 and 2019.
Our next goal is to be ranked Top 100 Universities in Emerging Economies Rankings in 2044, our 50th birthday. Our campus culture consists of five ubiquitous and indispensable ingredients: challenge, excellence, harmony, openness, and dedication. Based on our core idea of technological breakthrough and humanity care, CYUT has been moving forward with long strides, accompanied by our devotion to AI development, electronic commerce, factory and office management, biotechnology agriculture, home care, and entertainment filmmaking. We have been trying to link and bridge upstream concept development and online applications, middle-stream connection of operation with related industries, and downstream feelings of convenience and euphoria.
There is a Taiwanese proverb which goes: when we are eating fruits, we should be grateful to trees; when we are eating rice, we should also be grateful to rice fields. This shows the meanings of gratitude. So far, CYUT has been ranked as the top 1000+ Universities in World University Rankings and Top 350 Universities in Asia University Rankings. This greatest honor owes much to our founder & Chairman of the Board of Trustees, Dr. Yang Tien-Shen, for his unselfish devotion and dedication to education. This honor also owes much to our three former presidents, Dr. Zeng Teng-Guang, Dr. Yang Jun-Zhong, and Dr. Chung-Jen Chin, for their establishment and specific contributions of excellent administrative mechanism, operation, and international academic exchange. Furthermore, the incessant efforts and endeavors of both teachers and students are also much appreciated.
When we are now celebrating the 25th birthday of CYUT and looking forward to a bright future, we still need a series of advice from distinguished scholars here and abroad. We sincerely hope that our aesthetic way of academic education can not only continuously serve as a paradigm of contemporary education but also sustainably accumulate fame and reputation, making great contributions to education in Taiwan.