CYUT and EVA Partner to Serve as the Winds to Lift the Youths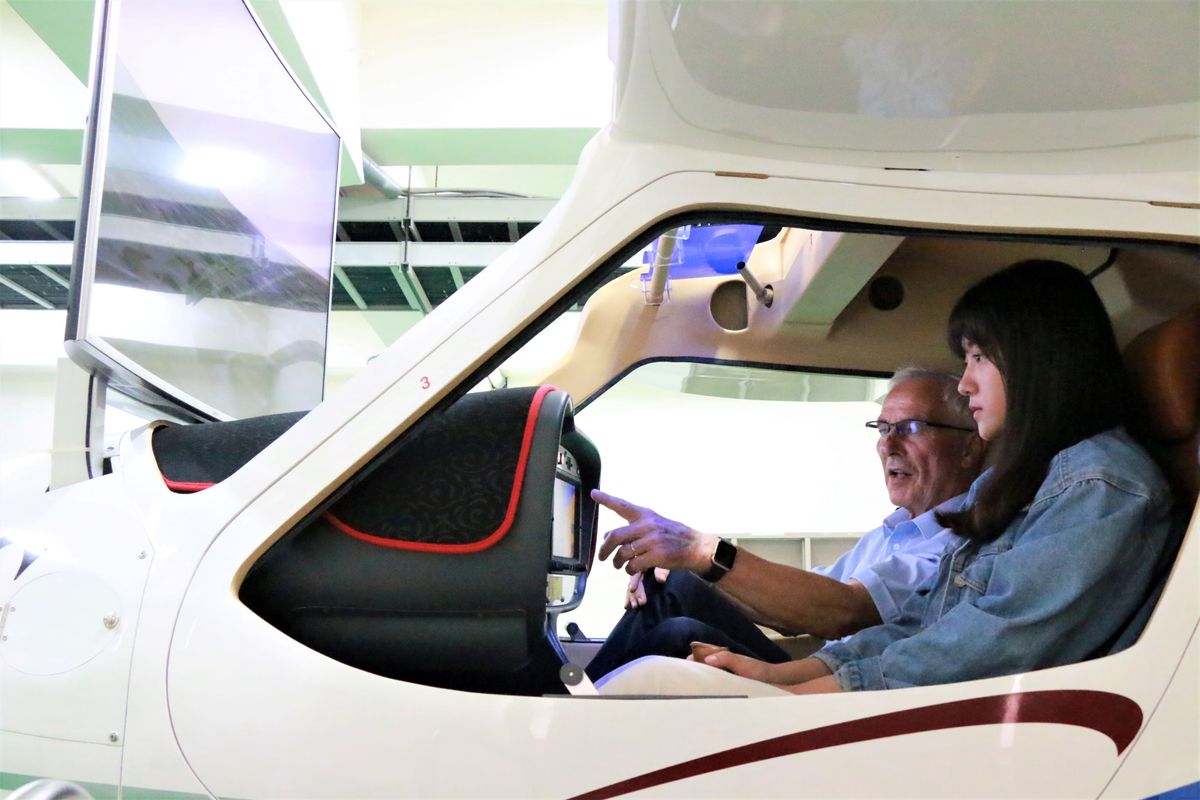 Chaoyang University of Technology signed an Academia-Industry Collaboration pact with EVA Flight Training Academy (EFTA), an extended arm of the Taiwan-based EVA Air in the USA. EFTA is based in California's Sacramento Mather Airport, and is a flight school providing flight training to future airline pilots. The Academy prioritizes safety and requires cadets to be disciplined, well educated, and highly motivated, the students that CYUT has aimed to cultivate and offered since its establishment in 1994. The collaboration is full-fledged and will create a win-win-win partnership for CYUT, EVA Air, and the students.
CYUT has founded the Department of Aeronautical Engineering this year and is all gears to develop it into an Aviation College that will cultivate engineers, pilots, maintenance mechanics, and ground staffs to serve the aviation industry's needs. EFTA and its relating branches in the EVA Air will provide not only the internship programs for the students but also the flight training for qualified cadets who are interested in pursuing a pilot career after graduation from CYUT. EFTA will help CYUT to develop and finetune its curricula to always align with the development in the future aviation industry. CYUT has the ambition to serve as a beacon in Taiwan to develop the workforces for local and international aviation industry. Among the endeavors to fulfil the goal, CYUT has been keen in recruiting experienced faculty members and seeking local and international partners. CYUT has partnered with Aviation Australia in Queensland, Australia and is closing up in reaching a collaboration agreement with University of Illinois Urbana-Champaign, USA.