CYUT Offers Chinese Courses for International Students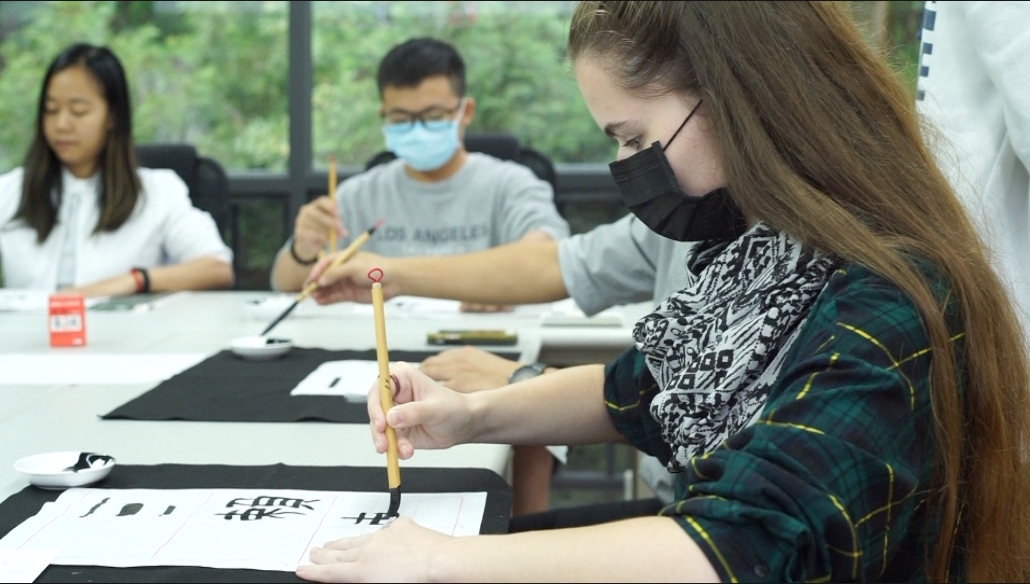 In order to promote internationalization and make Taiwan a dominant higher education center in East Asia, Ministry of Education (MOE) has actively recruited more foreigners to study Chinese in Taiwan in recent years by offering more scholarship every year. The number of overseas students studying in Taiwan at colleges and universities last year exceeded 120,000. Due to the increasing demand for Chinese learning, CYUT established Chinese Learning Center in August last year to provide rich and diverse Chinese language learning courses, which has attracted many foreigners to come to Taiwan to learn Chinese.
CYUT Chinese Learning Center has recently cooperated with Youth Senior High School to train international students and arranged free Chinese courses for foreign high school students from eight international Rotary Clubs, including France, Sweden, Norway, Russia, Turkey, Brazil, Mexico, and Thailand. At first, these students couldn't speak a word of Chinese. Under the careful guidance of the teachers of Chinese Learning Center, Huang Zhi-Yuan (CEO of the center), Dai Yan-Ting, and Lu Guan-Yi, all of them passed the TOCFL Level One of Ministry of Education within 3 months. Norwegian students even passed Level Two. The results have been terrific.